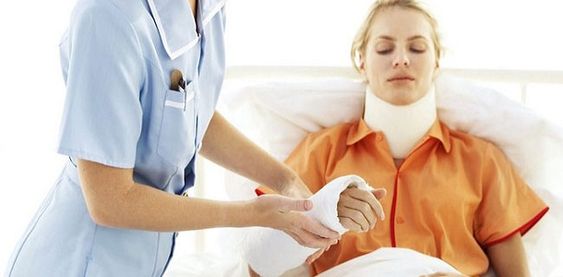 What can I expect during my injury claim
You have sustained serious injuries caused by a wrongdoer and are facing lots of challenges. You are considering filing a personal injury lawsuit. One of the first questions on many people's minds is how long they have to do this. Under the statute of limitations enforced by Arkansas law, for most claims, you have three years from the date of the accident to sue the responsible party. Some statute of limitations are shorter than three years so it is very good that you speak with an attorney as soon as you can.
Injured people also want to know what to expect when filing an injury claim and how much money they might be able to recover. While an experienced personal injury attorney can only provide a general estimate on the second question, we are happy to explain the process to you, so you feel confident moving forward. Be careful if someone starts telling you immediately what your case is worth before the investigation is complete…think about getting second opinions.
What You Need to Know About Arkansas' Comparative Fault Rule
You shouldn't feel surprised if the wrongdoer claims that you're fully or partially responsible for causing your own injuries. Many people don't want to accept responsibility for their actions or face the financial consequences of them. However, he or she still needs to prove it. If you do share any responsibility, Arkansas enforces a modified comparative fault rule. That means the judge can reduce the amount of your lawsuit proceeds based on your percentage of fault but you can still recover under most circumstances.
The First Step: Meeting with a Personal Injury Attorney
Even when you possibly share some blame for causing your injuries, that doesn't prevent you from filing a lawsuit to collect damages when the wrongdoer is more at fault than you. In some cases, the divide can be as small as the plaintiff sharing one percent of the responsibility.
After deciding to pursue a personal injury lawsuit, you should meet with a personal injury attorney at the Paul Byrd Law Firm to discuss your case. We offer free consultations, so you pay nothing for this initial meeting.
We recommend that you come prepared to make the most of this appointment. Gather as much information about your accident as possible, including locating a copy of the original accident report, names and addresses of witnesses, and copies of medical expenses. If you are having difficulty in obtaining this information, we can help you gather it. The attorney you meet with will ask you detailed questions about the accident, your injuries, and how the actions of the other party affect you today. Once the attorney has a clear picture of what took place, they will recommend whether you should proceed with the lawsuit.
Gathering Evidence and Presenting the Lawsuit
If you decide to work with us, the next step is for your lawyer to start collecting evidence to prove how the incident occurred. This involves reviewing medical records and the accident report as well as interviewing witnesses at the scene. It could also include working with an accident reconstruction specialist or another type of expert witness. We call this the discovery stage and it typically takes the longest of any part of your claim.
When your attorney feels confident that he has gathered enough information in the discovery phase, it's time to present the other party with your lawsuit. We typically hire a process server to hand-deliver the notice of legal action. This person fills out an affidavit to prove that he or she did in fact serve it on the wrongdoer. The defendant to the lawsuit then has 30 days to respond.
Negotiating Your Settlement
If the other party doesn't respond to the legal notice of lawsuit, you may win the case by default. It's more likely that he or she will also hire a lawyer to fight or negotiate the settlement. The best-case scenario is that the defendant admits fault and his or her insurance company offers you a fair settlement. Unfortunately, it's not common. We find that the only way to resolve a dispute is to be ready for trial. Defendants in lawsuits tend to argue their innocence or their insurance agent offers a settlement far too low to meet your needs. We would take your personal injury case to court in that situation and allow a judge and jury to decide. Again, we find that the best way to resolve a dispute is to prepare and be ready for trial.
Something as important as a personal injury lawsuit is too important to try to manage on your own – it is your life that has been affected. Please contact the Paul Byrd Law Firm in Little Rock at (501) 420-3050 to request your free consultation today.